For Families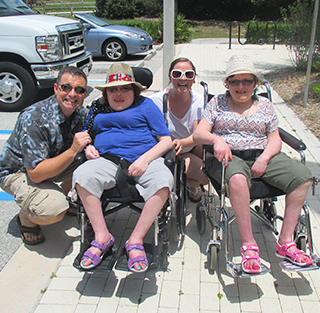 Complaint Brochure
Please Click Here for copy of the Complaint Brochure.
Independent Living Resource Materials
Home Skills Worksheet: A skills assessment form that can be filled out with the person supported to help identify areas of strength the person may already have, and new skills they wish to develop. This could be a conversation starter to determine goals to expand independence that the person supported may have for themselves as well.
Daily Journal: A short quick way to track progress each day and identify areas that still need support. The journal can include specific areas that are being worked on and goals/dreams the person is working toward achieving.
Safety Questionnaire: A survey to determine what areas of support are needed or addressed to increase a persons independent time in the home.
Skills Review: A more detailed version of a Skills Assessment. Further breaks down areas of independence that are goals and where support can be adjusted or added. Can be compared to the Skills Assessment to track progress.
Regulation on Quality Assurance Measures (QAM)
The Ontario government wants to improve services and supports for adults who have intellectual disabilities and their families. It wants supports to be fair so everyone is treated equally. The government wants supports to be flexible so supports better meet people's needs and wants now, and into the future. To make these changes, the government passed the Services and Supports to Promote the Social Inclusion of Persons with Developmental Disabilities Act, 2008. This law replaces the Developmental Services Act, which was put in place over 45 years ago.
A plain language guide to help you better understand the Regulation on Quality Assurance Measures is available at:
http://www.mcss.gov.on.ca/documents/en/mcss
/publications/developmental/DS_PlainLangGuide_ENG_web.pdf

The full regulation is available at:
http://www.e-laws.gov.on.ca/html/regs/english/elaws_regs_100299_e.htm